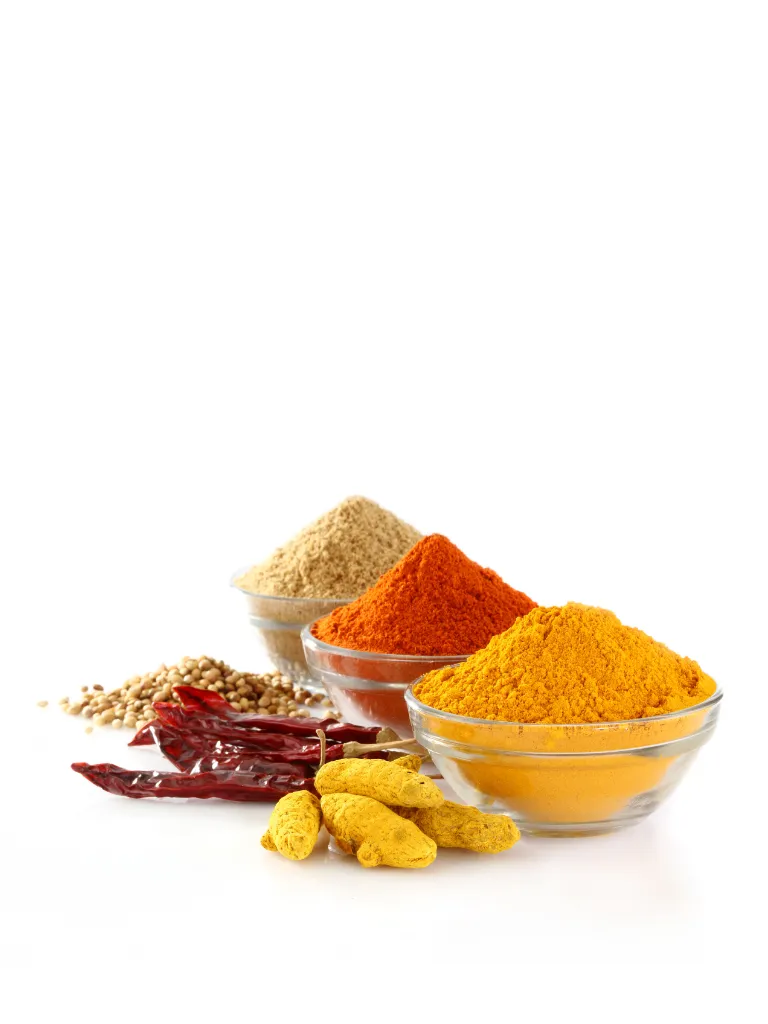 Our Products
Explore our wide variety of spices, herbs, and seasonings to bring the taste of delicious food to life

Whole Spices
Packed with all the goodness—unmatched freshness, bold aroma and flavor. The purest form of spice that can be processed or consumed as per your palate.
Ground & Crack Spice
Easy essentials to turn basic dishes into five-star meals. Freshly made to add depth of flavor and mouth-watering fragrant that blends well with your ingredients.
Herbs
Fresh herbs are great to consume, but dried herbs are easy to keep on hand, easy to use, and their concentrated flavor is a surefire way to transform an ordinary dish into an extraordinary one. Our dried herbs offer a great boost of flavor, texture, and visual appeal to your cooking.
Mixed Spices
Discover best-kept secret blend of spices and herbs! Finely formulated and measured to perfect ratio, prominent flavor for hassle-free meal preparation.
Product Catalog
From fiery chili to aromatic rosemary, we have a wide assortment of high-quality spices to recreate dishes around the world. Still unsure of what you are looking for? Kindly find our suggestions inside the catalogs below!
View Catalog